The Inventure Academy campus and infrastructure are designed to embrace our warm and inclusive culture, and our philosophy of ensuring students' holistic well-being – giving them space to grow. The campus, regarded as one of the best in India, is spread across 37 acres of generous, green spaces. It is open and welcoming, with indoor and outdoor spaces flowing into each other, infused with a spirit of family and belonging. Children's artworks, poems, butterfly gardens and student council campaigns are everywhere, lining common spaces like corridors, lobbies and walls, their imaginations celebrated and their talents showcased for everyone to admire.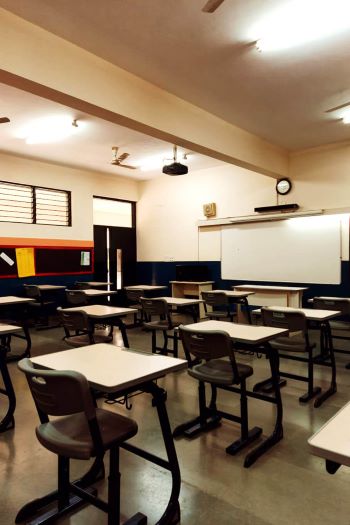 Classrooms
At Inventure, we encourage collaborative learning and open communication. Our school building's architecture reflects this principle. The Primary, Middle and High School blocks each have an atrium, letting in the sky and encouraging a love for nature. Children learn, draw, paint and invent in naturally lit, airy classroom clusters which open into the atria. There are small performance spaces in each courtyard. Other informal breakout spaces dot the campus where children can meet to exchange ideas, work on group projects, or simply daydream. Classroom sizes go up to 900 sq ft. The PreSchool block with Pre-K- K2 stands separate, yet nearby, with its own lawns, sandpit and exclusive play area for our littlest students.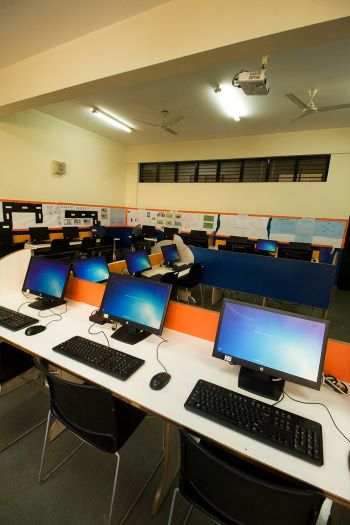 Labs
Biology, Chemistry, Physics and Math Laboratories.
4 computer/robotics labs and laptops.
State-of-the-Art Science and Tech Labs.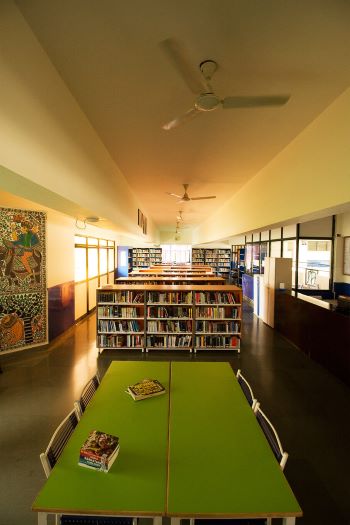 Library
Well stocked library with comprehensive print and online resources, diverse programmes and excellent research facilities for students that enrich the curriculum and develop a love of reading as well as research skills. The faculty can also find a wealth of information and resources in this multi-dimensional space.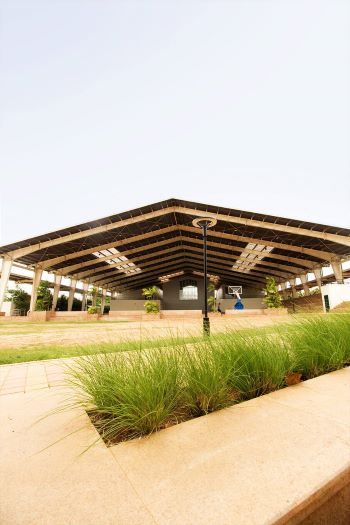 The Hub
A generous, flexible and multipurpose 40,000 sq ft space with amphitheatre seating, green rooms and backstage areas. Our annual musical productions, the Round Square Youth Parliament, Makkala Habba and the Graduation and Moving Up Ceremonies are all held in this vibrant space. The Hub is also home to two new basketball courts, Maker Space and Design & Tech studio (4175 sq ft), as well as custom built spaces for art (5000 sq ft), music and dance (4180 sq ft combined).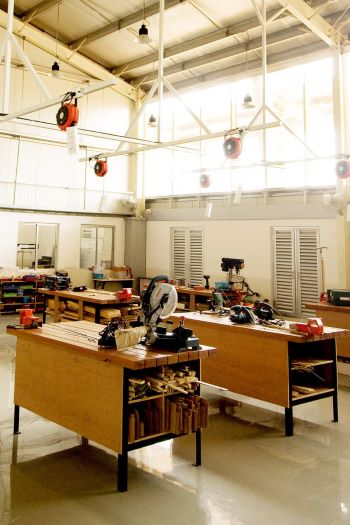 Maker Space, Design & Tech Studio
A large, innovators lab where children make things to learn things. And they learn so much: finding solutions for everyday problems through design thinking; acquiring technical skills and strategic thinking; making mistakes and dealing with the fallout, both practical and emotional; trying things a hundred different ways; using tools from corrugated cardboard for prototypes to software for 3D modeling and much more. And through it all, the focus is the discovery and making process to nurture the inventors of the future.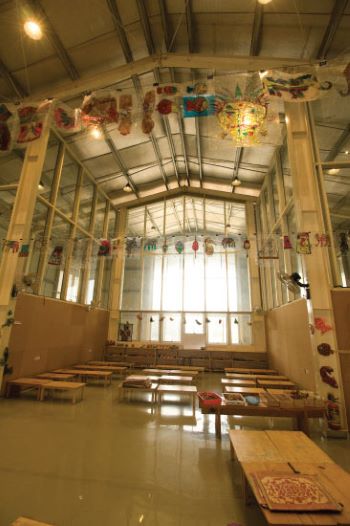 Art Studio
The art studio is a large, two-storied and bright space with children's artwork showcased everywhere, from the scribblings and claywork of the little ones all the way to the still lifes and installation work created by the older children who have taken art for PODS or as a subject for their board exams. Artists, genres, styles and mediums are all imbibed by children through fun activities and creative nudging by the committed and qualified teaching staff.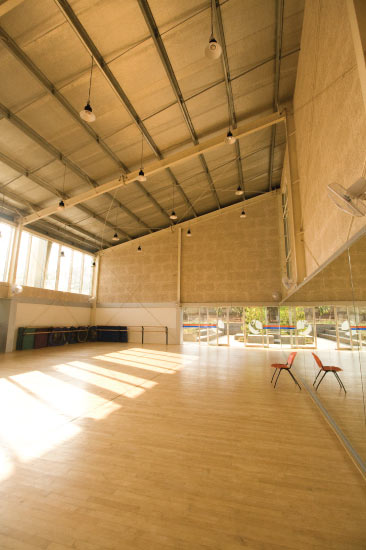 Dance Studio
A mirrored studio where children from different classes learn to express themselves through movement and dance.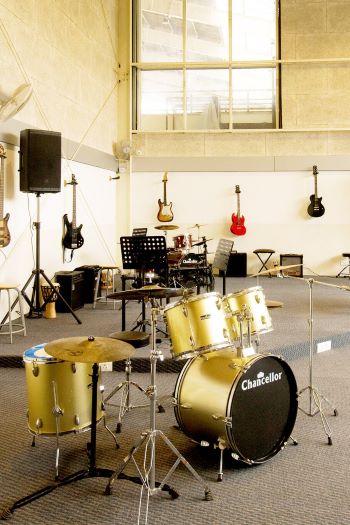 Music Studio
Well equipped with a host of instruments, this vibrant music room rings with the voices and playing of students from Grades 1-12. Younger children do music in their classrooms in the nursery block.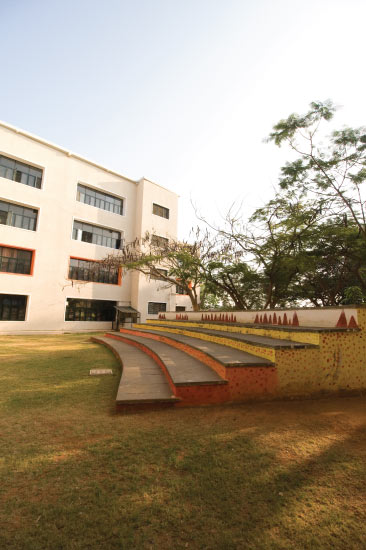 Amphitheatres
The senior school block and the primary school block both have their own amphitheatres and the Hub is an excellent performance space. However, Inventure Academy has many a small dais for impromptu performances and soapbox orators.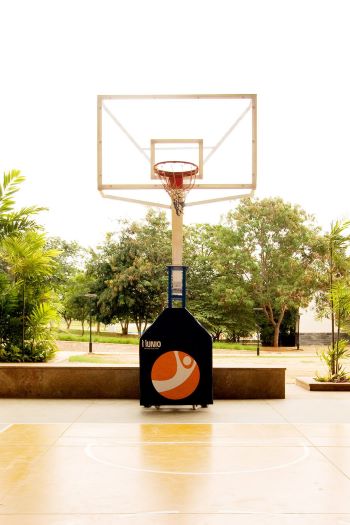 Sports and Outdoors
Soccer Field with Artificial Turf
Swimming Pool 25 m long, with attached changing rooms; also has a toddlers pool
Tennis Courts (Clay and Hard) - 5
Cricket Nets with Practice Pitches
Gym
Athletics Field with a Cricket Pitch
Basketball Court
Yoga Gazebo
PreSchool Play area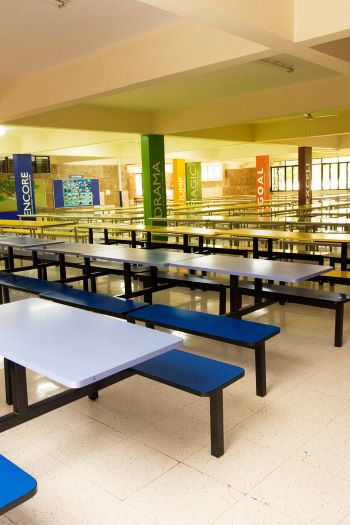 Food
At Inventure Academy, mealtimes are rife with fellowship and learning, an atmosphere of community feeling and interaction. The large and well-ventilated Cafeteria seats the entire school in three batches. Children are served wholesome, freshly cooked, tasty dishes, both vegetarian and non-vegetarian, with a varied menu so that different palates are satisfied. The food is hygienically prepared in the kitchen attached to the dining hall. Children have breakfast and lunch as well as a mid-morning health drink and a post-school snack and juice. Children not on the Meal Plan also eat in the cafeteria.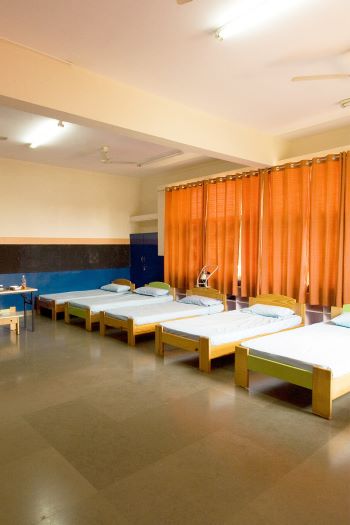 Health Clinic
Inventure Academy has tied up with Columbia Asia Hospital units in Whitefield and Sarjapur Road, and we have a qualified nurse at school full-time from Vita Life for medical support. We also have a doctor on call on all working days. Our campus clinic is well equipped to handle any emergency medical situation that may arise.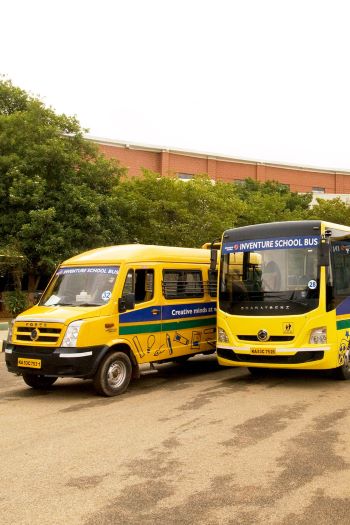 Transport
Inventure Academy has an efficient and reliable transport system with numerous buses and bus stops. Our transport provider is Baghirathi Transport Services. Their Visible Mobile App facilitates monitoring of your child's travel to and from school. Every bus has a CCTV and a female caretaker. Students are expected to maintain proper decorum on the bus and must follow a prescribed set of rules that regulate their behaviour.