Inventure Academy, Whitefield was established in 2005 by the India Learning Foundation (ILF), a dedicated group of changemakers and entrepreneurs committed to education and the learning community.
Inventure's education philosophy believes in empowering children to be positive changemakers in the world they have inherited. Our nurturing environment and experiential learning strives at providing opportunities that encourage Inventurers to discover and realize their individual potential, in both academics and beyond academics. We aim to catalyse students into becoming critical thinkers, self-directed learners and believers in the pursuit of excellence in their chosen field(s), anywhere in the world.
After 18+ years of translating our Core Purpose and Core Values at the Whitefield – Sarjapur Campus into tangible results, which include:
Inventure is today recognised as a thought leader in the education sector. We are looking to increase our impact and move closer to our dream of 100,000 change makers, with the opening of new campuses, including in Yeshwanthpur for the Academic Year 2023-2024.
1
Pre Primary School: PreK to K2
Our Pre Primary curriculum, based on Multiple Intelligences, encourages children to continually question why, how things look and function the way they do. Students are given opportunities to practice and enhance their inherent intelligence to promote holistic development. The Pre Primary curriculum is designed to have a sense of wonder and inquiry at the centre of all learning. It blends the best practices from various pedagogies like Montessori, Reggio Emilia, and Enquiry Based Learning.
2
Primary School Grades 1-5
In Primary School, experiential teaching and learning focuses on building skills such as communication, teamwork, creativity and critical thinking. In a cheerful, stimulating environment, children are encouraged to be self-directed learners and acquire knowledge through a theme and project based curriculum which is developed in-house. The Reading and Writing Workshop fosters creativity and communication. Math concepts are made fun through games, activities and real world problems that relate to their daily lives.
3
Middle School Grades 6-8
Emerging from primary school, children in middle school delve deeper into academic disciplines. Middle school encourages children to make interesting connections between their new knowledge and real-life applications of it. Our Problem based learning approach helps students explore the interdisciplinary connections between Science and Humanities. Our Maker Space helps students demonstrate their understanding of their PBL topics through their artifact and models. The Writing Programme further sharpens communication and allows students to reflect on their learning and showcase their deepening insights of their PBL inquiry through expository and argumentative essays. Our Math PBL helps students to explore Mathematical concepts in depth and resolve conceptual misconceptions.
4
Senior School Grades 9-12
Our senior school students imbibe a set of skills that will prepare them for the outside world. On one hand, they possess an unshakeable conceptual foundation which is a stepping stone to academic excellence. On the other hand, Beyond Academics activities like sports, the creative arts, PODs, guest lecturers, community outreach, and programs like Changemaker mould them into well-rounded, confident, and responsible young people.
Leadership programs, Youth Parliament, Our Voice, the Model United Nations, Internships, and other such platforms give opportunities to engage with the country's growth, by developing a voice and contributing to policies and laws that impact them. Simultaneously, we support and scaffold them with counseling and accelerated learners programs as and when needed.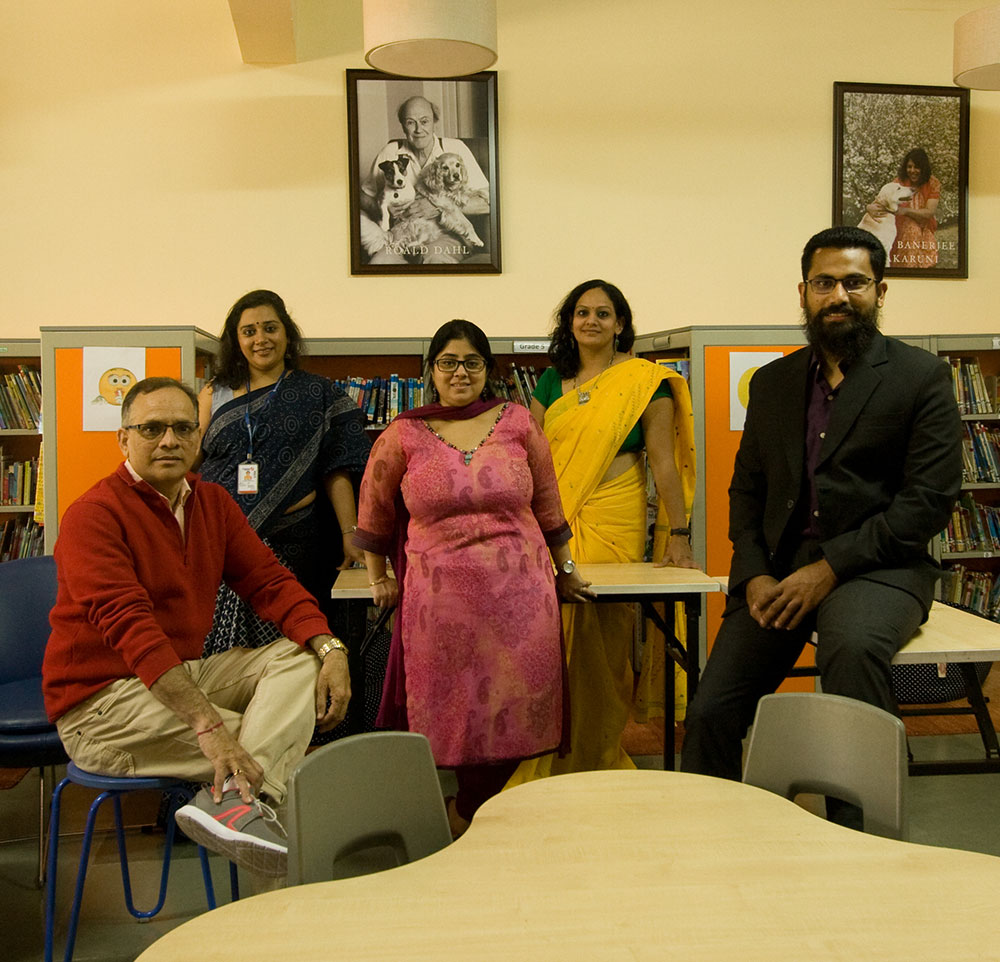 Faculty
At Inventure, our teachers are our greatest strength. Through their committed, sensitive mentorship, students at Inventure evolve and grow in academic, creative and social ways. Our teachers execute our dynamic teaching-learning model with incredible focus, unlocking and sparking students' potential and firmly setting them on the path to life-long excellence in today's challenging environment. And most of all, they are warm, approachable and caring.
Watch our faculty testimonials
Our Beyond Academics programs are carefully designed to help form strong, capable individuals.
Young students are exposed to a variety of sports, music and dance forms and through what are literally fun and games, they develop their decision making, interpersonal, leadership and communication skills.
In an environment that fosters an intrinsic motivation to do better each day, students discover and showcase individual talents, pursue special interests, work in collaboration and achieve what they previously thought was impossible. Self-discovery is the wonderful side effect.

Archery
Badminton
Basketball
Football
Gymnastics (including indoor Climbing Wall)
Pistol Shooting
Squash
Table Tennis

Art
Dance
Music
Theatre
Yoga
Production

Change Maker Program
Community Outreach
Field trips & guest lectures
Internships
Outbounds
Youth Parliament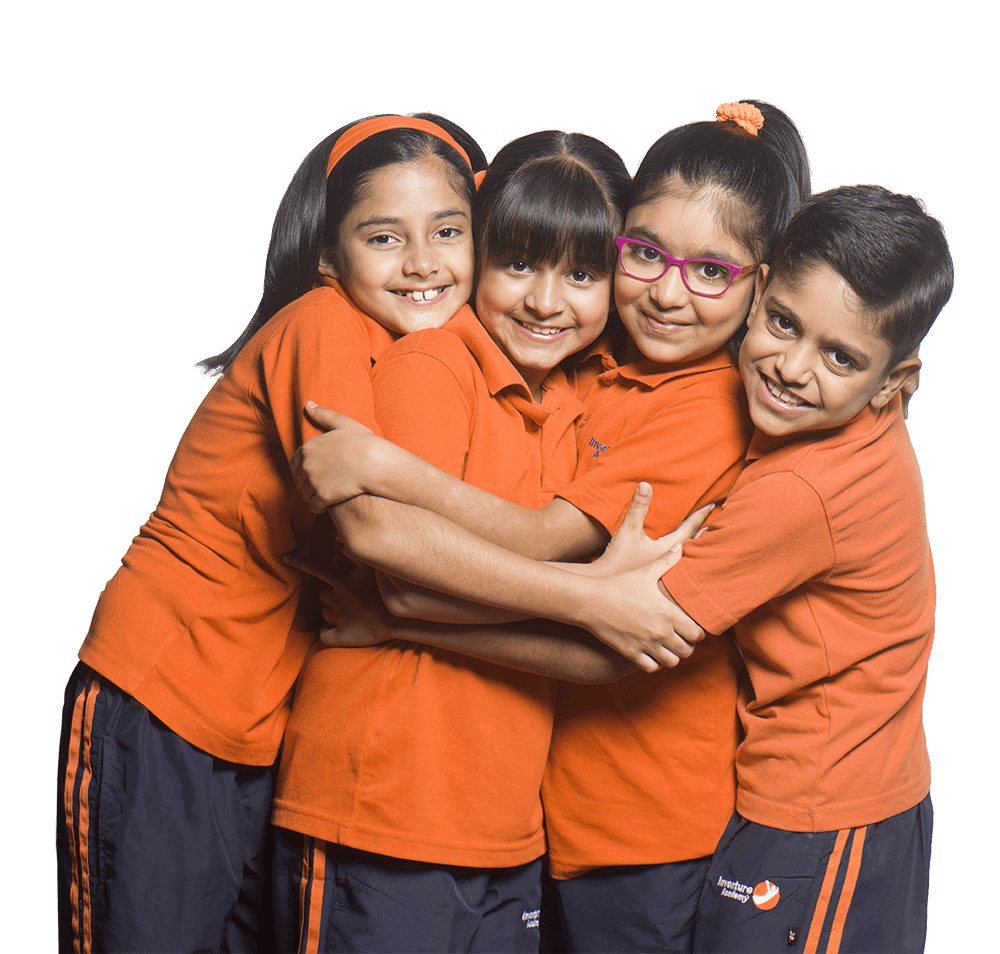 Contact Us
Address

Inventure Academy, Yeshwanthpur Campus Prestige Jindal City, Tumkur Main Road Bengal, Bengaluru 560073

Phone

Email