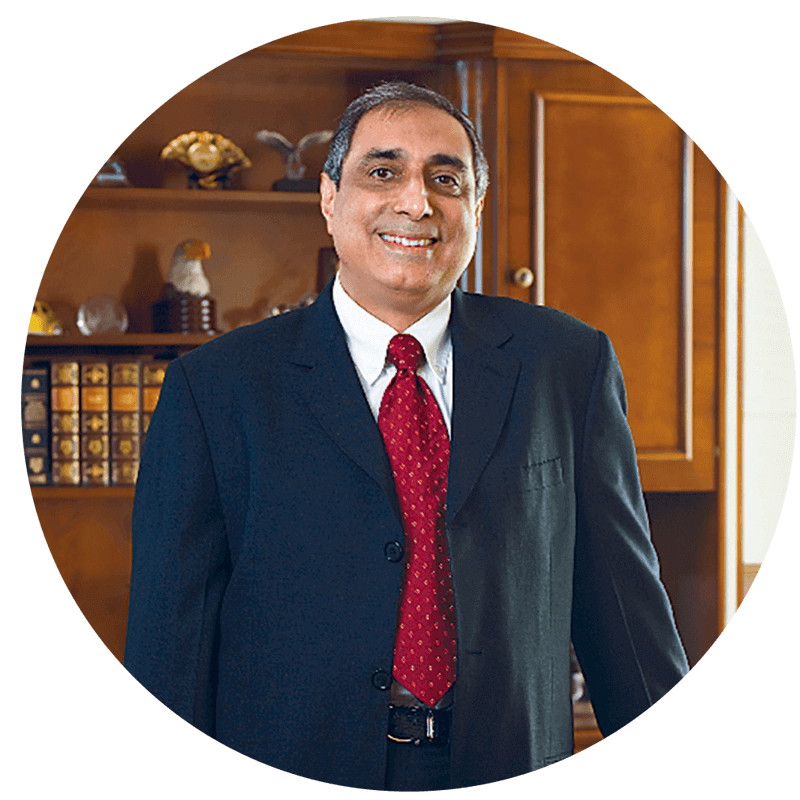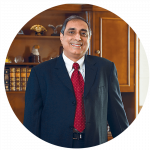 Irfan Razack is imbued with visionary leadership, foresight and sharp business acumen. His leadership traits can be traced back to his college days when he was a student leader. Today, his vision is manifest in the success of the Prestige Group, a diversified and fast-growing business conglomerate. Under his able leadership, the Prestige Group, which he founded in 1986, has completed several million sq ft of world-class real estate development across the residential, commercial, retail, leisure and hospitality sectors in cities including Hyderabad, Kochi, Mangalore, Mysore, Goa and Chennai, besides Bangalore. The Prestige Group boasts several national and international innovations today including UB City, Forum Mall and Prestige Shantiniketan.
Irfan Razack supports several philanthropic causes. The Prestige Group, through the State Govt, has supported the Akshaya Patra program. Prestige has also partnered with St. John's Hospital, Bangalore for their Vision 20-20 programme. The Group also actively works with Government agencies, assisting them in road development, landscaping and beautification to create a cleaner and greener Bangalore.
Mr. Razack served as Chairman of CREDAI (National) for a period of 2 years and was also the Honorary Secretary of Al Ameen Education Society for 21 years. His voluntary social responsibilities have included the post of President of the Bangalore Commercial Association (BCA), CREDAI, and the Karnataka Ownership Apartments Promoter's Association, where he was lauded for his efforts in bringing about transparency and better benefits for the consumer. An active member of the Rotary Club of Bangalore, in 2015, he was also inducted as a member of the esteemed Arch C Klumph Society – a special fellowship offered to only a privileged few from the Rotary Foundation. He is a familiar face in prominent industry body meets and is often called upon as a special invitee to the Southern Regional Council of CII. Mr. Razack was voted as one of the Best CEOs in Asia (Best In India) in the reputed Institutional Investor (II) magazine's 2014 All-Asia Executive Team Rankings. He was also conferred the Bharat Ratna Sir M. Visvesvaraya Memorial Award 2015 by the Federation of Karnataka Chambers of Commerce and Industry. Prestige is the only CRISIL DA1 rated Developer in India and has received the financial rating of A+ and A1+ by ICRA. They have also won a plethora of international and national awards over the last few years, across categories.
Mr. Razack's dream of contributing more towards the education sector led to the 'Educate India Foundation', another Prestige initiative through which he co-founded a leading K-12 International School in Bangalore called Inventure Academy.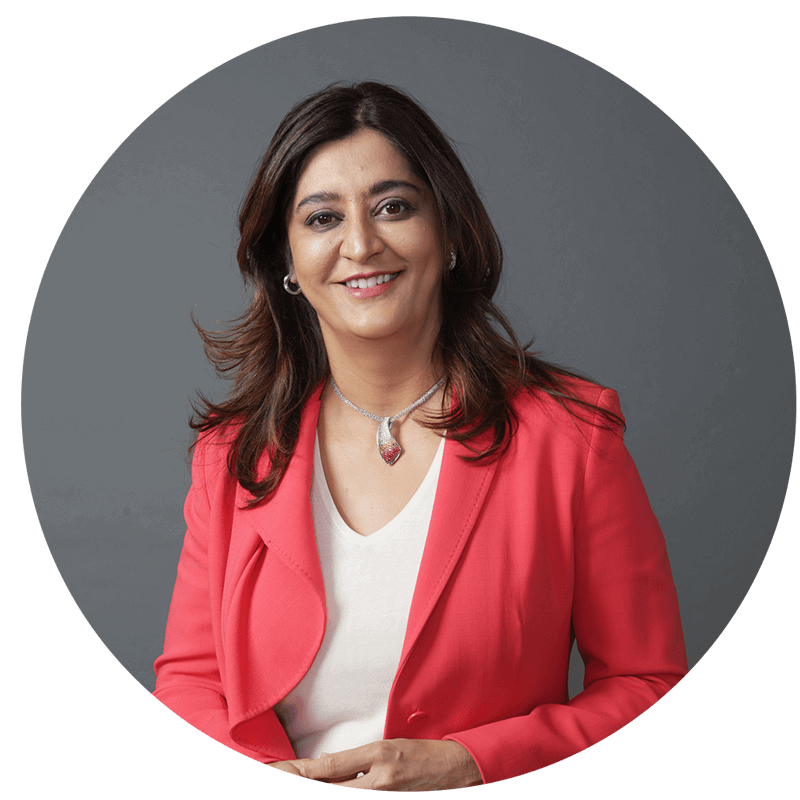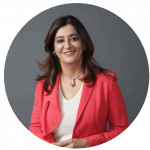 Co-founder, CEO & Managing Trustee
Inventure is ranked #1 in Karnataka & Bangalore for last 4 years and Top 4 in India in the Education World C Fore Survey 2022 (Co Ed Day Schools Category). She continues to be actively involved in Inventure and has initiated/co-designed and implemented a number of innovative educational programs.
With a Master of Science degree in Management from Boston University, she worked with IBM and Reuters in a front-line and managerial capacity. She returned to India in 2003 (after 12 years across the UK, USA, Middle East, Australia and Greater China region), to be a 'citizen with a say' in the way India was developing.
Nooraine believes education is a lifelong journey, and that every child should have access to a quality education which helps them fulfill their life's purpose and contribute to making the world a better place. She has presented/spoken at various Universities, events, conferences and summits and shared perspectives on the Draft New Education Policy (NEP) fee regulation and against the ban on online education. She is a regular contributor to the Sunday Guardian and Education World. She was also instrumental in drafting a White Paper – Online Learning & Community Building in the COVID 19 Age aimed at helping the Government and schools across the socio economic spectrum formulate desirable and suitable online learning schooling models to provide quality education to all in the post-COVID world. She more recently brought together like minded schools and stakeholders, under the Alliance for #RighttoLearn, a strong movement to enable the right of all children & educators to learn and teach, anywhere, anytime.
Her aspiration is to impact positive change at scale in collaboration with the Government & the Wider Learning community by empowering youth. A strong advocate of children having a right to participate in areas that impact them directly, she co-created Inventure's Our Voice platform, which led to private and government school students contributing to the Karnataka State Child Protection Policy for Educational Institutions, the NEP, and in identifying and solving problems in their communities via Inventure's Changemaker Challenge. Inventure has adopted the Ramagondanahalli Government School and Dommasandra Urdu School to enable students from less privileged backgrounds to also benefit from its flagship education programs. Through the partnership, RGHalli School ensured that students continued their learning online through the pandemic.
She is an Independent Director at a publicly listed software company in India. She has played for both the Karnataka women's cricket and basketball teams, is a yoga and fitness enthusiast and an avid golfer who has represented India at club events.
Her awards and recognitions include:
EducationWorld: 21 Leaders Transforming Indian Education' (2020), '50 Leaders Who Can Revive Indian Education' (2020) and '33 Young Rising Stars of Indian Education' (2017) –
Asia One: 'Women Empowerment Principles Leadership Awards 2019-2020
Fortune Magazine: 'Future 50 Leaders Shaping Success' (2019)